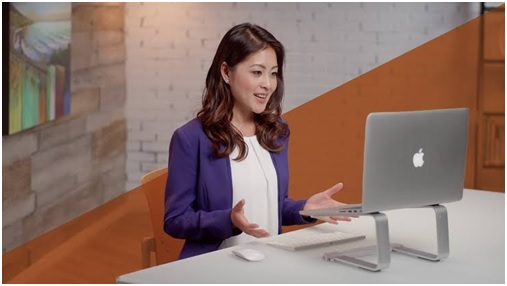 Consistent with MSD's core values of quality service, efficiency and effectiveness; service excellence; high standards, we persevered to offer our calendar of training which you have come to expect. The unfortunate "appearance" of COVID-19 challenged us to re-think our methodologies and the training was held virtually using the WebEx platform.
The training program targeted all Credit Unions and other financial institutions locally and regionally and included the following modules based on the results of a Training Survey held earlier this year:
Standard Training:
Dividend/Rebate Processing with facilitator Dil-Solomon Jaggassar
ML Post/GL and Year End Post with facilitator Gail Griffith
Deposit Interest Management with facilitator Rae-Ann London
IFRS9 Management with facilitator Dominic Jennings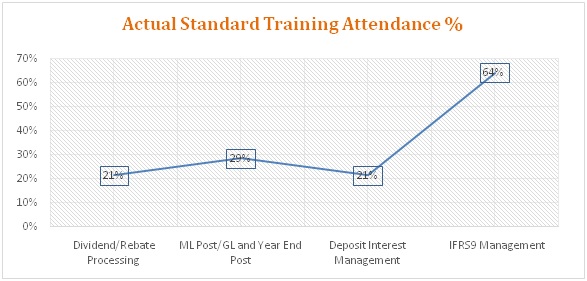 Specialised Training:
Training for Managers with facilitator Vashti Paul-Khan
Training for Accountant with facilitator Collinsworth Howard
Training for the Loan Supervisor with facilitator Collinsworth Howard
Training for then Internal Auditor and Compliance Officer with facilitator Vashti Paul-Khan
Supervisory Committee with facilitator Collinsworth Howard
Credit Committee with facilitator Collinsworth Howard
System Administrators with facilitators Warren Alexis and Ferdinand McIntosh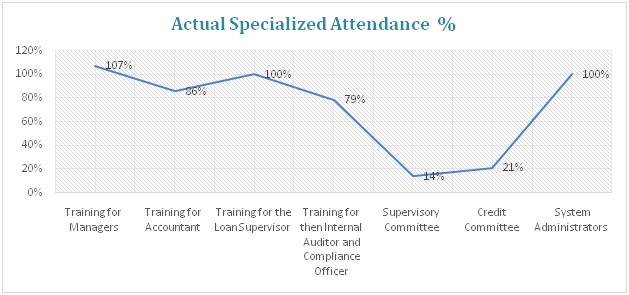 We strongly believe that our Virtual Training provided a cost-effective way for pre-incident planning at your financial intuition and will positively impact the quality of service you deliver to your members, resulting in improving members' satisfaction, sustainability, loyalty, and retention.
It should be noted however, the standard modules with the exception of IFRS were under-subscribed which was not in keeping with the Survey results previously acquired. This clearly shows our commitment to serving our customers even when its not feasible to ensure our brand promise of "committed to customer satisfaction, software excellence and Integrity"
See the following comments from some clients:
Module: Dividend and Rebate Processing:
"Overall the program was very well structured and the number of participants enabled individual attention which enabled a better understanding of the module." – Trainee
"Great amount of information to digest" – Trainee
Emortelle Training for Internal Auditor & Compliance Officer:
"Great training. I like the categorization of preventative and detective controls" – Trainee
"The course required additional time though very informative and well delivered" – Trainee
Emortelle Training for Managers:
"Great material and support from MSD" – Trainee
"Thank you for your in-depth explanations" – Trainee
The Supervisory and Credit Committee:
"I am very thankful for the opportunity to be part of this training. It will be very useful to me and the other credit committee members. I can see the importance of Emortelle and how it relates to the CC. I now feel more confident in asking the right questions so that I can now make better decisions when approving loans. The presenter did an excellent job" – Trainee
"I have acquired a wealth of information that will be beneficial to my credit union and I endeavour to put into practice" – Trainee
Overall Comments from Training
"It is a privilege for us to have a partnership with MSD for such a long time during which you have always been personally available for assistance and information. Your willingness to quickly resolve any issues that arise is always greatly appreciated. Thank you for your professionalism and positive attitude. On behalf of the Board of Directors, General Manager and staff at TEXTEL Credit Union Co-operative Society Limited I ask that you convey our gratitude to the entire MSD team for their support and service. We look forward to a continued productive partnership with excellent service. Thank you."
- Maria Berahzer, President, TEXTEL Credit Union Co-operative Society Limited
As a result of the above, we are willing and able to facilitate Credit Unions and other financial Institutions who would like to be engaged in our virtual training on a "One on One" basis. You are free to contact us as we continue to cater to your individual customized needs.