Micro Software Designs Ltd participated in the Caribbean Confederation of Credit Unions International Virtual Conference 2021 during the period Monday 21st June to Thursday 24th June 2021 as an exhibitor.
At the event we were able to showcase our new web-based Emortelle V10 Application and its digital attributes which sparked interest amongst the many who visited our virtual booth. Ev10 offers multiple database options, data replication and it is server driven which means faster and less cost.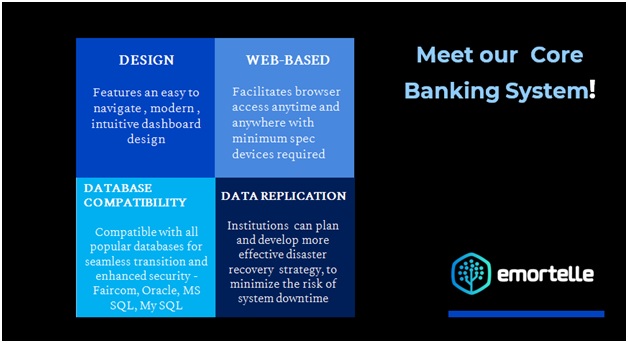 Click here to learn more
As Dr. Spencer Thomas delivered his address on "Credit Unions in a Changing Climate" he advised, "credit unions need to embrace technology". MSD fully understands that post Covid-19, the business landscape would have changed. Businesses are quickly transforming digitally to respond to the new manner of doing business. We, at MSD are poised to provide the mechanisms to satisfy the new demands.
At this conference, MSD was able to reiterate our presence in the region as a Core Banking System provider and advise of our experience in providing quality service to our large customer base within the industry. Some of our loyal customers present at the Conference took time to visit our virtual booth and actually won prizes! Congratulations to all.
MSD looks forward to participating in next year's conference as we are of the firm belief that what matters to our customers matters to us.