"An organization's ability to learn, and translate that learning into action rapidly is the ultimate competitive advantage". — Jack Welch, former General Electric CEO
Investing in employees training in the use of Emortelle will allow your Financial Institution to see the long-term benefits that come with the enhancements & upgrades to the Software. MSD's Training workshops contribute to the development of users by showcasing more efficient methods of using Emortelle in specialised areas to fit every Job Portfolio.
Many times, an upgrade will includenew features, enhanced user interface and improved processes that will allow businesses to be more productive in the long run and reduce human errors. However, because of all these changes and new processes, it is quite unlikely all users (employees) will harmonious when learning the system on their own, which can prevent the institution from seeing all the Vendor promised with new features and upgrades.Thus, the importance of interactive sessions with our Facilitators and other participants can assist with enhanced knowledge, as well as provide greater insight and perspective for overall productivity and performance.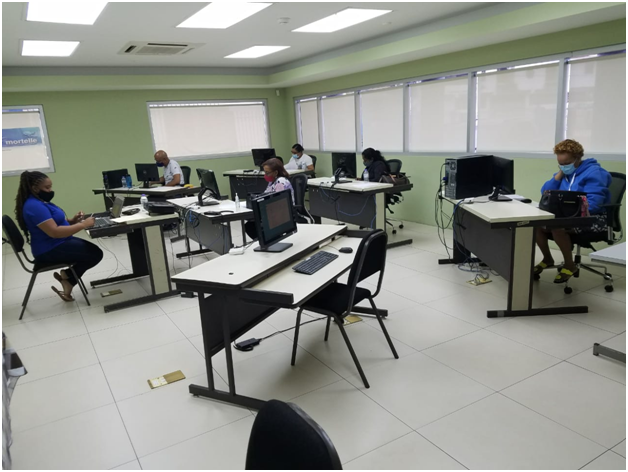 We encourage training so that the software can be utilised to its fullest potential; thus, ensuring all benefits are derived from the effective use of the software.
Due to the COVID-19 pandemic and the safety guidelines, MSD's Training Centre only allows six (6) persons on site at a given time; thus, ensuring that persons are at least 6 ft apart. All other safety protocols, such as, the wearing of mask at all times and the regular use of hand sanitisers must be adhered to while in the Training Centre.
LOOK OUT FOR OUR UPCOMING TRAINING IN THE FIRST QUARTER
Dividend Training
System Administrator Training
New: ML Post/GL and Year End Post
Deposit Interest Management
IFRS9 Management