All Financial institutions including Credit Unions must adhere to legislative requirements as stipulated under the anti-money laundering and counter financing of terrorism laws. Institutions must seek to support the initiatives of individual Governments throughout the Caribbean region in combating Money Laundering and the Financing of Terrorism. It is, therefore, imperative that appropriate systems are implemented to ensure compliance.
A major part of this responsibility is to implement Customer Due Diligence procedures – that is, to request and retain specified customer identification information and monitor and maintain clients records, which will aid in the reporting of suspicious transactions and activities.
MSD is pleased to announce that it has commenced development of the Emortelle Due Diligence interface using SafetyNet.ai. The Emortelle Due Diligence feature seeks to ensure that all reasonable research and interrogation are performed on the customer information in order to ascertain whether persons are listed on the compulsory international watch lists. This is done from the point of account creation right through to daily business transactions.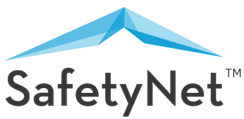 The service is on a subscription basis and look-ups can be initiated easily from within Emortelle at key points including entering of new applicants, accepting deposit transactions or executing financing procedure in the System. Also, periodically either monthly or quarterly as indicated in the institution's AML/CFT policy document, a bulk lookup of all active CU members can be executed from within Emortelle. This feature is carded to be launched in January 2020!
---