Emortelle Due Diligence Seamless integration to Dow Jones Factiva
Micro Software Designs Ltd know that all our customers must adhere to legislative requirements as stipulated under the Anti-Money Laundering and Counter Financing of Terrorism laws throughout the Caribbean region. We understand that it has become imperative for our customers to implement appropriate systems to ensure compliance.
MSD is pleased to advise that after an assiduous process of screening and assessing the data quality of many Risk and Compliance data providers in the UK, US and the Caribbean we have signed with Dow Jones Factiva who possess sound, quality, up-to-date, competitively priced data.
The aim was to integrate the Emortelle Due Diligence feature with the Dow Jones database so searches done within Emortelle will display information from that database. This was achieved in January 2020; in which month we commenced our series of webinars to customers.
The feature facilitates look up of the Watch List database from within Emortelle at any point of continuous business transactions:
Account Creation
Receiving Deposits
Providing Finance
Due Diligence on Customer base
We have made sure that our selected provider Dow Jones Factiva includes data from international Sanctions Lists particularly UN2253; Sanctions Ownership Research data specifically OFAC; Politically Exposed Persons and their related parties as well as Special Interest Persons internationally.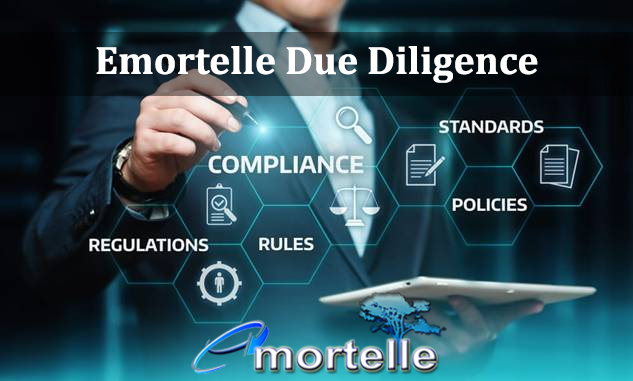 There is no cost to Emortelle customers for this feature. Customers only pay a subscription based on the number of annual look ups required and they pay once for a unique name that can be looked up many times during the annual period. Once again MSD have worked tirelessly to bring you a much needed feature in the shortest possible time, so contact us today to implement which will aid in your compliance efforts.