Organizations the world over, continues to be challenged to come up with more innovative ways of delivering quality, efficient and effective service to their clients. This will indeed create opportunities for improving and sustaining competitiveness especially in an environment afflicted by a global phenomenon, the COVID-19 virus, which is adversely affecting most economies throughout the world. The dynamic field of Information Communication Technology [ICT] is advancing, and being embraced, at an alarming rate, due mostly to the very nature of the COVID-19 virus. The customers' perception and expectation of customer service delivery has changed so organisations must re-evaluate the way they deliver service to their customers.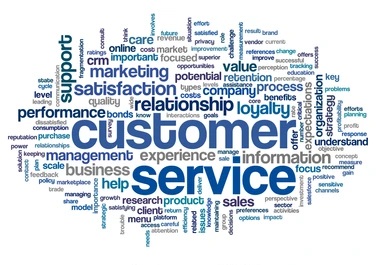 Improving the quality of customer service, Barnes(1993) states it "is essential to achieving a competitive advantage; a good "product" is necessary, but not sufficient to compete in today's competitive marketplace". Consequently, service organizations are now aggressively turning to the delivery of quality customer service as a valuable asset in strategically differentiating their products and services.
At MSD, we are cognisant of our role in your customer service delivery. It is with this in mind that we incorporated in our customer service philosophy, the mantra of "always being there for you" and as a consequence, included in our Emortelle Application a resident quick access Remote Desktop Application affords the user to grant permission to our personnel to provide support at the click of a button. Additionally, we have increased our hours of service to include emergency support on weekends and Public Holidays and enhanced our Online Support Service (OSS) ticketing System to provide automated reminders to our customers, support Advocates and Managers of tickets needing attention. Despite the current COVID-19 pandemic, MSD has managed to remain focused on our customer service delivery; this is what our customer Dylan K. Norville, Financial Controller of the Royal Saint Lucia Police & Allied Services Co-Operative Credit Union Ltd had to say, "Since the onset of Covid-19 we have been on a rotation basis and also shortened working hours due to protocols implemented.. Notwithstanding all of this I am very elated to report that our representative has been doing an exceptional job in assisting me day and night and even on weekends and holidays at very short notice...I just needed to take the opportunity to thank MSD for their continued efficient service and excellent customer support."
There is an increasingly globalised environment fuelled by advances in ICT and increased customer awareness of available products and services, rendering a more time-conscious society. Due to the pervasive nature of ICT and customers improved awareness of their environment, customers are now free to choose where they transact business, save, borrow, invest and otherwise freely move their funds. Therefore organisations cannot sit idly by, assuming there is an unlimited customer base that will maintain their patronage. According to Min et al.(2002) "...it is imperative that organizations tailor services to the needs of their customers, with a view to improving customer loyalty and retention".
MSD keeps a constant vigil to detect changes in our customers' environment and as such, have been able to dispatch in quick order , relevant, quality features to address changes in the International Financial Reporting Standards and AML Compliance. We continue to enhance our suite of Online Services to incorporate new efficient features and are currently discussing with First Atlantic Commerce to include Debit/Credit Card payments via our Online Banking System. Additionally, we are assiduously working with third-parties in the region to implement ATM services for our customers; most recently completed being MasterCard access to Credit Union members in Jamaica. Continuing in this light, MSD is desirous of rolling out ATM services to customers in Trinidad and Tobago and you shall hear more on this soon; especially in our COVID-19 environment that will make it easier for members to access funds and make loan payments without having to visit the banking halls of the Credit Unions.
Our close monitoring of our customers' behaviour and environment and our customer engagement practice; being part of our operating principles, afford us the ability to discern the changes in the technological and business needs. This is evident by our soon to be released web based version of Emortelle V10, designed and developed to meet and exceed the needs of our valued customers.
In closing, we wish you to remain safe and practise the hygiene protocols set by our health professionals.