MSD was invited to present on the topic "Watch List Checking....it is not as difficult as you think!" at the TECH AML 2021 Anti-Money Laundering Virtual Conference hosted by NEM Leadership Consultants, held on March 16th - 17th 2021. We were able to demonstrate to attendees from around the Caribbean; the ease at which the search can be done based on the seamless integration between Emortelle and the Dow Jones database.
The quality of the data retrieved was impressive and some enquired how often the data was updated on the Watchlist; which is done weekly. Apart from unlisted persons, searches were done on known terrorists, Politically Exposed Persons, names of persons on the Trinidad and Tobago Consolidated List of Court Orders and companies suspected to be on Official or Sanctions list within Emortelle to demonstrate accuracy and speed in locating these in the Watchlist. It was shown that the System can detect layering when deposits are made and the automatic generation of the Declaration of Source of Funds. Additionally, detection of listed persons at on-boarding and deposit taking was shown to result in email notifications to the Compliance Officer.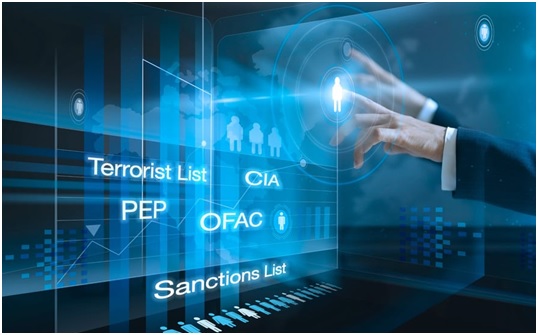 MSD was pleased to be part of this event and this is what Mr. Nigel Matthew, CEO of NEM Leadership Consultants had to say, "The Caribbean Anti Money Laundering Virtual Conference 2021 with the theme AML … A Strategic Priority has fulfilled its objectives by bringing insights into making the compliance function A Strategic Priority. The different topics were extremely well delivered by all knowledgeable speakers from the Caribbean. Attendees appreciated the discourse and concluded that AML should in fact be treated as A Strategic Priority since Financial crimes are posing major challenges for financial institutions and other listed businesses. As one of the attendees said at the end of the Conference- It was insightful and a pleasure to see our Caribbean counterparts expressing what they are experiencing and showing the region's wealth of knowledge. We are rated as high risk, but our efforts surpass many!".
MSD therefore urges our customers to ensure that they make AML a strategic priority.
MSD recognize that Watchlist checking is a function that may be tedious for some Financial Institutions who do not have an integrated Application. We have conducted a survey with such entities to ascertain their interest in using an online screening facility which will include the ability to display the screening results into a database, which will afford future opportunities to search same names and produce tailored reports. We assessed that a database will be an advantage for these organizations to track searches (last date looked up) for their customers in order to fulfill their AML mandate. We will keep you posted, interested Non-Emortelle organisations can always email to This email address is being protected from spambots. You need JavaScript enabled to view it..
Some customers have reached out to us regarding customisations to automate and enhance Transaction Monitoring within the System based on their specifications. We believe that these customisations may be beneficial to other customers and we will conducting webinars to apprise you of these changes. Do let us know if you are interested by advising your Advocate.