The entire month of September MSD's Training Centre was filled with Customers from Trinidad and the Region. MSD wishes to thank all our customers that participated in the various modules. Modules include:
Payroll Processing, Payroll Import & Transaction Import
Fixed Deposit & Bank Reconciliation
Cheque Mgmt
ACH Processing
HR & Staff Payroll Mgmt
Loans, Securities and Co-maker Mgmt
Dividend + Rebate Processing
Delinquency Mgmt
ML, GL Year End Post & Insync Report
Loan Interest Accrual
Branch Accounting
IFRS9 Mgmt
Emortelle Training for System Administrators
In our continued effort to continuously improve the quality of service we deliver to you our valued clients, we at MSD continuously embark on yearly training programs to ensure your staff understand and appreciate the intricacies involved in effectively utilising these modules. One-off training sessions on specialized modules would be conducted throughout the year to ensure your staffs is kept up-to-date.
Our efforts when executing training on each module will be concentrated on a practical, and hands on approach to the development of each participant. It's our belief that effective training of your staff will positively impact the quality of service you deliver to your members, resulting in improving members' satisfaction, loyalty, and retention.
We would like to reiterate our commitment to providing you, our valued client, with the necessary tools, techniques, and an innovative application, Emortelle, necessary for you to maintain a high level of effectiveness and efficiency within your operating environment.
General Comments from the Training Evaluation is that it was very insightful and a good training overall and should definitely be held throughout the year. Evaluation forms feedback revealed some helpful critique on what the customer wants and would be considered and incorporated into future training not just the external training but onsite.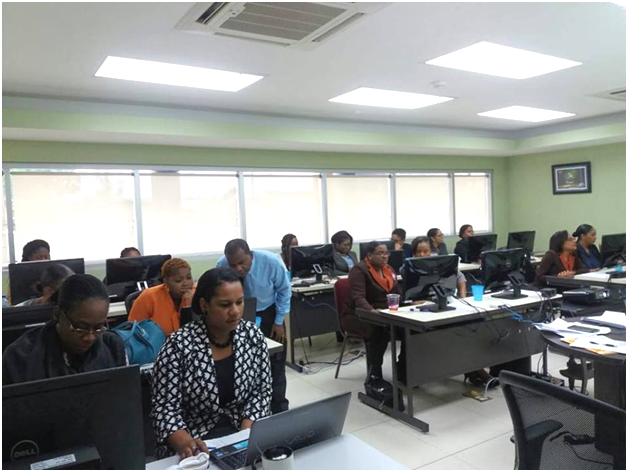 See the following comments from some clients
Module: Branch Accounting:"Instructor and example were very clear; instructor was very knowledgeable and helpful. Definitely will attend any training done by instructor" – Trainee

Module: ML/GL Year End Close: "Even though it seemed a lot initially, the instructor went over the process to clear up misconceptions and allowed us to do the process and find problems" – Trainee

IFRS Management: "I have learned a lot from this session and would encourage anyone to attend when there is more" – Trainee

"This session should have been held over a 2 day period instead of 1 day" – Trainee

Delinquency Management: "The training exercise was very knowledgeable. New aspects of Emortelle were thought, in a very understandable manner." – Trainee

"Very Good Presenter & Great Workshop" – Trainee

Loans, Securities & Co-Maker Management: "Training was informative, helpful & applicable".
---
MSD Customised Training on Customer Training Inside Out
A customised Training session was designed specific to MSD for excellent customer service with the recent restructure that took place with the advent of the Customer Advocacy Department. The training was conducted on the 26 & 27th July, 2018. It was designed by MSD HR Department and by no stranger to MSD, Ms. Charlene Pedro, Managing Director of Conventus Consultinc-Your HR Business Partner. She conducted previous internal training and is very familiar with the fast pace IT environment in which we operate.
We strongly believe when employees'quality of work increases, their engagement behaviours -cognitively, emotionally and physically increases as they are better able to disburse exceptional quality service.
The learning objectives were for staff to be able to:
Display a positive attitude when serving both internal and external customer
Reinforce operating as one team
Focus on customers' needs
Apply strategies to deliver service excellence to customers
Future sessions include teambuilding lunch and learn sessions to build better team spirit within and amongst the teams and engender a deeper appreciation of roles within the context of their contribution to delivering to our customer. To support the change MSD will continue to have more sessions to better serve you our valuable customers.